In the next decade, we can expect to see many new payment apps emerge that will change the way we pay for goods and services. Here are ten of the best payment apps that are most popular in 2022, so let's get started!
1. PayPal
PayPal is already one of the most popular digital payment systems in use today, and it will only grow in popularity as the years go by. PayPal has more than 361 million active users worldwide, and this number is sure to increase exponentially within the next ten years. It has multiple payment options like invoice, debit card, credit card, PayPal balance, and more.
2. Apple Pay
Apple Pay is a mobile wallet that allows iPhone users to purchase goods simply by holding their phones up to the cash register. It is one of the easiest ways to pay when you're in a rush. It is fast, secure, reliable, and it can be accessed anywhere with an iOS device.
3. Google Pay
Google pay is a fast and secure way to purchase goods and services on Android devices. It is a fully digital wallet, and it can store debit cards or credit cards, gift cards, and other forms of payment. It is safe to use since the information it stores is encrypted, and it is constantly being updated to ensure a better user experience.
4. Venmo:
Venmo is a PayPal-owned digital payment application It was created in 2009 and it has been one of the most popular mobile apps on the market since then. A large number of online retailers accept Venmo as a form of payment, and Venmo itself also allows users to purchase items directly through the app.
5. Zelle:
Zelle is one of the best mobile payment systems that allow consumers to transfer money quickly, simply, and securely. It uses your online banking credentials to make payments directly from one bank account to another bank. Zelle has more than 100 participating financial institutions, which increases the likelihood of it being widely used even beyond 2022.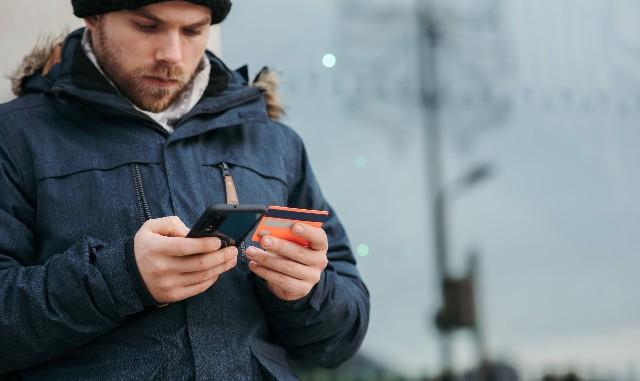 6. Square Cash
Square Cash allows users to make peer-to-peer payments simply by linking a debit card to their phone number. It can be used to send money to friends, family, or even absolute strangers without the need for any form of identification or verification. The app is secure and it's available on all mobile devices.
7. Samsung Pay
Samsung is among the world's largest smartphone manufacturers, and they are also developing one of the most secure digital wallet apps on the market. You can carry all your payment information in one app, including debit cards, credit cards, membership cards, and gift cards. Every payment is authorized by swiping the phone's fingerprint scanner or through a PIN code.
8. Circle pay
Circle Pay is a free peer-to-peer money transfer app that eliminates transaction fees. You can make international payments to anyone with a smartphone and you can use it at almost any store that accepts credit cards. All payments are safe and secure.
9. Xoom
Another payment app owned by PayPal, Xoom is a fast and secure way to send money from one bank account to another. It can be used to send funds directly from a smartphone or tablet, and it allows users to purchase goods online from retailers that accept Xoom as a method of payment.
10. Facebook Messenger
Available for both Android and ios devices, this payment app is owned by Facebook. The Facebook messenger allows users to use their debit cards, credit cards, and PayPal accounts to send money safely and securely from one person to another. Facebook Messenger can also be used as a digital wallet that keeps all your loyalty and gift cards in one place.
Conclusion
Mobile payment apps are already in use worldwide, and they will only continue to grow in popularity as time goes on. If you are looking for payment solutions, we can certainly help since we offer a wide range of solutions for businesses of any size. We offer safe, secure, and reliable payment processing services that can be accessed from anywhere. Make sure to contact us today and see how we can best serve you!
Book a free call with us to discuss how we can help you expand in new regions, scale, and get the cash flowing in your business.