As our world becomes more and more techno-savvy, it's not surprising to see that an increasing number of countries are moving towards a cashless society. In fact, according to a recent study, there are now 18 countries where less than 20% of all payments are made in cash. So which countries are closest to making the move to a completely cashless society? And what challenges do they face? Keep reading to find out!
What is a Cashless Society?
If you're not entirely sure what the idea of a cashless society entails, it's pretty straightforward. A cashless society is one in which payments for goods and services are made without using physical money (i.e., bills and coins). Instead, cashless payments are made through electronic means via credit cards, debit cards, and electronic money transfers.
Countries that are closest to going cashless
The countries that are closest to becoming completely cashless societies are mostly found in the northern hemisphere. These include:
1. Sweden:
It is speculated that Sweden will become the first truly cashless country in 2023. This is possible due to their advanced digital infrastructure, which makes electronic payment very accessible for both citizens and businesses.
2. China:
Electronic payment in China is already a part of life for most citizens. 46% of the country's population uses smartphones to make cashless payments. China now experiences about 40,000 digital transactions every minute.
3. Canada:
With an average of four contactless payments per person, Canada is extremely high on the list for cashless societies. Almost every Canadian citizens have access to contactless credit cards, which are tap-and-go. As well, online banking is also very accessible enabling citizens to transfer funds quickly and easily.
4. United Kingdom:
According to research, 60% of the UK's population is comfortable with not having cash on them at all times. There are now more contactless cards in circulation than any other country in the world, and there are now over one million tap-and-go terminals.
5. Australia:
As far as countries go, Australia has been one of the most enthusiastic about going cashless. For example, over 60% of retailers in Australia can now accept electronic payments – and banks are rapidly moving towards more and more digital interactions with customers.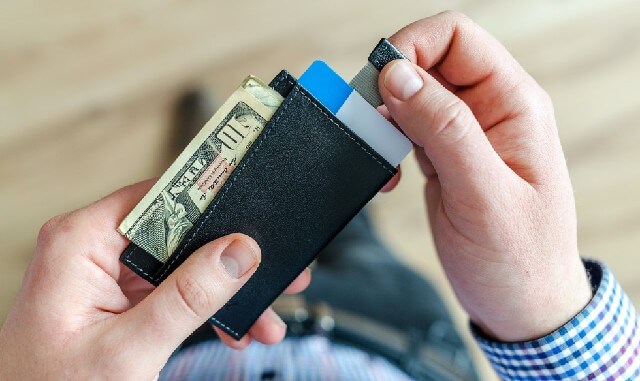 6. South Korea:
South Korea is one of the most technologically advanced countries in the world, which makes them well-suited for a move towards a cashless society. What's surprising is that more than 1,600 banks don't accept cash and many government institutions have gone completely cashless.
7. United States:
The United States is one of the most modern countries in the world. As such, it is not surprising that they are heading towards becoming a cashless society. According to research, over 80% of the U.S millennials prefer using electronic payment methods to traditional ones. The United States is the 4th largest country in terms of using credit cards. So it makes the U.S a suitable candidate for being one of the countries closest to going cashless.
8. Denmark:
Almost 31% of Danish citizens have indicated that they are interested in completely going cashless. The country has even started to experiment with digital money by trying blockchain technology for its land registry. Demark is one of the prominent candidates for a cashless society.
9. Japan:
When it comes to technology how can we forget Japan? The country has been a leader in the mobile phone revolution, and it is now also known for its solid Financial Technology (FinTech) industry. It's appropriate that they are on this list!
10. Switzerland:
Switzerland is right up there with leading Fintech hubs like the UK, Australia, and Denmark. As a result, the country as a whole is ready to embrace a cashless society. You can now use your credit cards or even Apple Pay at almost every store in Switzerland!
The Pros of a Cashless Society
It's more environmentally friendly
It makes transactions safer
Faster transactions
Reduced crimes against pedestrians
You can get rewards and offers
You can improve your credit score
The  disadvantages  of  a  cashless  society
Hard to budget
Online payment is still not available everywhere
Less physical money in the economy
Cyberattacks
Conclusion:
As money becomes digitized it makes transactions easier, faster, and more secure. However, there are some minor drawbacks to consider as well. As time progresses many countries will likely become cashless societies. This would be easier for citizens to manage their payments without having to worry about carrying cash around all the time.
If you are having trouble managing your payments, we can help you quickly and easily receive online payments for your goods or services. If you are interested in following the latest cashless payment trends or if you are looking for a suited partner for your digital transactions etc, book a free consultation call with us below, to discover how we can best help you!
Book a free call with us to discuss how we can help you expand in new regions, scale, and get the cash flowing in your business.