↓ Watch the video below ↓
Schedule a Free Consultation Call Today
Discover how we can help you overcome, the latest payment challenges.
Having a well-functioned payment gateway is crucial for any start-up that wants to succeed. As a start-up, you want to make it as easy as possible for your customers to buy your product or service. A payment gateway is how you do that – it's the bridge between you and your customer's bank.
There are a lot of different things to consider when choosing a payment gateway. Below, we've listed some of the most important factors:
1. A range of alternative payment methods:
As a start-up, you don't want to limit your customer base by only offering a few payment methods. The more options you can give your customers, the better. Consider adding support for popular e-wallets like PayPal, as well as credit and debit cards. The more methods you can offer, the better. Relying on only one or two methods could limit your sales.
2. Good customer support
It's not uncommon to stick with a problem when you're setting up your payment gateway. That's why it's important to choose a provider that offers good customer support. Make sure they have a team of knowledgeable staff who can help you with any issues you might face. The last thing you want is to be left in the dark when something goes wrong.
3. Easy integration
Payment gateways can get complicated sometimes as there are a lot of moving parts. But that doesn't mean it should be difficult to integrate them into your website or app. The easier it is to get set up, the better. Choose a provider that offers clear and concise documentation to make the process as smooth as possible. Because as a start-up you will have hundreds of other things to worry about – the last thing you want is a payment gateway that gives you headaches.
4. Competitive pricing
When it comes to start-ups, every penny counts. You need to be sure that you're getting the best possible value for your money when it comes to choosing a payment gateway. Make sure to compare different providers to see who offers the most competitive rates. There's no point in overpaying when there are so many good options out there.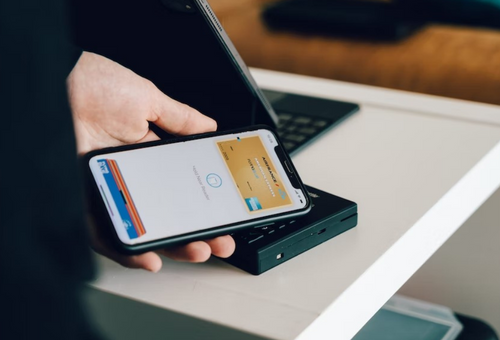 5. Security
Start-ups handle a lot of sensitive data, and it's important to choose a payment gateway that can protect that data. Look for features like fraud detection and PCI compliance. These features will help you keep your customer's data safe and secure. It's also important for your customers as well. Because no one wants to worry about their information being stolen when they're shopping online.
6. International support
If you're planning on expanding your start-up internationally, then you need to choose a payment gateway that can support that. Look for providers that offer multiple currency options and cross-border payments. That way you can make sure your customers can still buy from you no matter where they are in the world.
Conclusion
So, there you have it! These are just a few of the things to consider when choosing a payment gateway for your start-up. Most start-ups fail due to a lack of sales, so it's important to get this part of your business right. A well-functioning payment gateway will make it easy for your customers to buy from you, and that can make all the difference.
If you are looking for a secure payment solution for your business, then look no further. We specialize with many years of experience in providing robust payment solutions for businesses of any size. We only use up-to-date technologies to keep you updated with the latest trends. This way we ensure to give your customers the best possible experience. Book a free consultation call with us today, and let us take your business to the next level!
Book a free call with us to discuss how we can help you expand in new regions, scale, and get the cash flowing in your business.