↓ Watch the video below ↓
Schedule a Free Consultation Call Today
Discover how we can help you overcome, the latest payment challenges.
Did you know that the average business owner spends about $2,000 every year on merchant account fees? That's a lot of money to be spending unnecessarily. you could easily use that money to grow your business in other ways. In this article, we will give you 10 tips to help minimize those fees and keep more of your hard-earned money in your pocket.
Avoid long term contracts
Long-term contracts could be a big reason why you're paying too much in merchant account fees. Many providers will offer discounts and other incentives to get you to sign a long-term contract, but those discounts usually go away after the first year. After that, you're stuck paying the full price for their services, even if you're not using them.
Customize your pricing model
The pricing model that you choose should be based on your specific business needs. If you process a lot of small transactions, you'll want to choose a pricing model that doesn't penalize you for those. On the other hand, if you process mostly large transactions, you might be better off with a flat-rate pricing model.
Know what you're being charged for
Make sure that you understand all of the fees that are being charged by your merchant account provider. There are usually three types of fees: transaction fees, statement fees, and monthly minimum fees. Transaction fees are charged every time you process a transaction, statement fees are charged every month, and monthly minimum fees are charged if your total transaction volume for the month is less than a certain amount.
Shop around for the best rates
Don't just accept the first offer that you get from a merchant account provider. Shop around and compare rates from different providers before you make a decision. Every provider is different, so it's important to find one that offers the best rates for your specific business needs.
Register chargeback alerts
If you're not already registered for chargeback alerts, you should be. This will help you to stay on top of any potential fraudulent activity and avoid costly chargebacks. Chargebacks are the result of a customer disputed transaction, and they can be very costly for your business. So having chargeback alerts can help you to avoid them.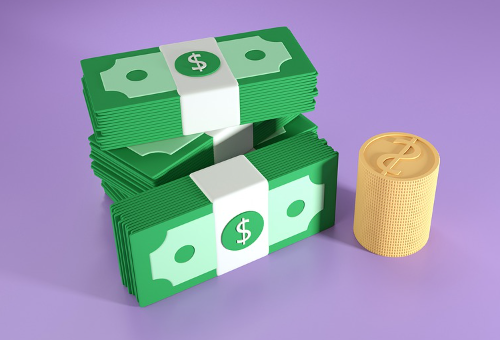 Negotiate your rates
Don't be afraid to negotiate your merchant account rates. If you feel like you're being charged too much, reach out to your provider and see if they're willing to lower your rates. Show them that you're a good customer and that you're not going to put up with being overcharged.
Take advantage of the Address Verification Service
Address Verification Service (AVS) is a service that can help to reduce fraud and minimize chargebacks. When you use AVS, the customer's billing address is verified against the cardholder's address on file with the credit card company. This helps to reduce fraud because it verifies that the person making the purchase is the cardholder.
Use a fraud prevention service
Fraud prevention services can help to reduce the amount of fraudulent activity on your account. They work by monitoring your account for suspicious activity and then taking action to prevent it. This can help to save you a lot of money in the long run, so it's worth considering.
Use a payment gateway
A payment gateway is a service that helps to facilitate online payments. It allows you to accept credit card and electronic check payments through your website. Using a payment gateway can help to reduce the amount of fraud on your account, and it can also save you money on transaction fees.
Switch your merchant account provider
If you're not happy with your current merchant account provider, don't be afraid to switch to a new one. There are a lot of providers out there, so you should be able to find one that offers better rates and terms. Just make sure that you do your research before you switch so that you don't end up with a worse deal.
Conclusion
So there you have it! These are just a few tips to help you minimize merchant account fees. If you take the time to implement these tips, you should see significant savings on your monthly statement. And that can free up a lot of money for other things, like investing in your business or growing your customer base. So don't wait, start implementing these tips today!
If you are looking for a secure payment solution for your business, then look no further. We specialize with many years of experience in providing robust payment solutions for businesses of any size. We only use up-to-date technologies to keep you updated with the latest trends. This way we ensure to give your customers the best possible experience. Book a free consultation call with us today, and let us take your business to the next level!
Book a free call with us to discuss how we can help you expand in new regions, scale, and get the cash flowing in your business.