Schedule a Free Consultation Call Today
Discover how we can help you overcome, the latest payment challenges.
Having a merchant account can be an invaluable tool for businesses of all sizes. It allows customers to pay with credit cards, which is becoming increasingly popular in today's digital-first world.
Having a merchant account also offers more flexibility and convenience than other payment methods, making it easier for customers to make purchases quickly and securely. With the right strategies, you can use your merchant account to increase business and boost profits.
Let's take a look at how can you do that with these seven tips:
Offer rewards and discounts:


Offering rewards to customers who pay via merchant accounts can be an effective way to increase business. You could offer special discounts or points for customers who use a credit card, creating an incentive to use your merchant account over cash or check payments.



Include multiple payment options:

Make sure that you have multiple payment options available, including credit cards and other digital wallets. Every customer is different and they may prefer a different method of payment, so offering multiple options is essential. For example, you could include options such as Apple Pay, PayPal, or Venmo.
Use the right payment processor:


Payment processors are the backbone of merchant accounts and choosing the right one is essential. Look for one with a good reputation and multiple features that meet your needs. Make sure to compare fees and features to find the one that best fits your business.
Invest in security:


Security is a key component of any merchant account, as customers need to be able to trust that their data is safe with your business. Make sure you invest in security measures such as encryption, secure payment gateways, and fraud prevention tools. If you invest in a good quality payment processor, they should provide you with the tools you need to keep your customers' data safe.
Integrate with other systems:


Integrating your merchant account with other systems can make it easier for customers to pay and help streamline your business processes. This could include integrating it with invoicing software, customer relationship management (CRM) systems, and inventory management systems.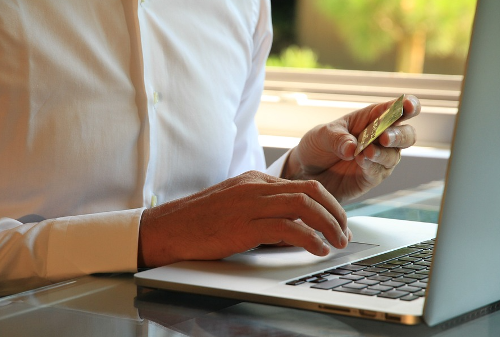 Provide high customer service:

Having good customer service is essential for any business, especially in the digital age. Make sure that you provide excellent customer service to your customers when using a merchant account – this could include providing help with payments or troubleshooting technical issues.
Leverage analytics:


One of the best parts of having a merchant account is that it comes with access to analytics. Use these insights to track customer behavior, identify trends, and optimize your payment processes. Understanding customer preferences can help you create the best customer experience possible and increase business.
How Can Facilero Help You?
To stand out from the competition, you need a reliable and secure payment partner that can provide the right solutions for your business.
At Facilero, we offer robust payment solutions and personal account management, all in a quick, secure, and easy way. We quickly and easily enable online payments for merchants that operate in industries such as Retail, E-commerce, Travel, and many more.
Whether you need help setting up the right payment solutions for your business or advice on how to increase revenue with merchant accounts, we can provide the support you need.
Contact us today and take your business to the next level!
Book a free call with us to discuss how we can help you expand in new regions, scale, and get the cash flowing in your business.