↓ Watch the video below ↓
Schedule a Free Consultation Call Today
Discover how we can help you overcome, the latest payment challenges.
eCommerce websites are the new face of online shopping and have become increasingly popular over the years. With so many online payment options available, it can be difficult to make sure customers have a smooth experience when making their purchases.
The only thing that matters most when it comes to successful eCommerce sites is providing customers with a seamless payment process. Creating an easy-to-use checkout page will go a long way toward ensuring customer satisfaction and repeat purchases.
Here are 7 simple ways to make the payment process easier for your eCommerce site:
Offer Multiple Payment Options –


Give customers the freedom to choose from multiple payment options. This includes credit cards, debit cards, PayPal, Apple Pay, and so on. Customers want convenience and by offering a variety of payment options, you can ensure they have the flexibility to make their purchase whenever it's most convenient.



Streamline Checkout Processes –


Simplify the checkout process for customers as much as possible. Eliminate extra steps or unnecessary fields that could slow down the process. The more streamlined your checkout process is, the easier it will be for customers to complete their purchases quickly.



Provide Clear Instructions –


Make sure your checkout page includes clear instructions that customers can easily understand. This helps them confidently navigate through the payment process and make their purchases without any confusion or hesitation.



Use Secure Payment Gateway –


Payment gateways are one of the best ways to secure customer data and keep it safe during the checkout process. Invest in reliable, high-quality payment gateways that are PCI compliant and offer multiple layers of security to protect customers' payment information.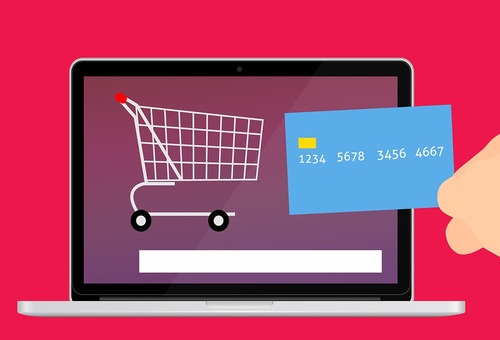 Offer Customer Support –

Every once in a while, customers may encounter issues at checkout. Offer customer support such as a live chat option that allows customers to get in touch with you if they have any questions or concerns about the payment process. This helps them complete their purchases without any hassle and ensures that they're satisfied with the overall experience.



Automate Follow-Up Emails –


Follow-up emails are a great way to provide customers with additional information about their purchases. Automate the process of sending follow-up emails that contain details like order confirmation, shipping date and time, tracking numbers, and more. This keeps customers informed and makes them feel appreciated for their purchase.



Optimize Mobile Experience –

In today's digital world, it's important to optimize the mobile experience for customers. Make sure your checkout page is optimized for smartphones and tablets so that customers can make their purchases from anywhere with ease.
Conclusion
By following these 7 simple tips, you can make the payment process much easier for your eCommerce site. Give customers a seamless experience at checkout and you'll be sure to reap the rewards in terms of customer satisfaction and repeat business. 
If you are looking for a reliable payment gateway, Facilero is your best bet. With no hidden fees, fast processing, and multiple layers of security, Facilero can help you provide customers with a secure and effortless checkout experience. Book a free consultation call with us today, and let us take your business to the next level!
Book a free call with us to discuss how we can help you expand in new regions, scale, and get the cash flowing in your business.